MiLife Sports | Ann Arbor Field Day 2018 Adventure Race · Co-Ed Super Social (Adult)
MonTueWedThuFriSatSun 12:00pm to 4:00pm
Team Fees

Regular

120.0 per team
ABOUT
Saturday, August 18th
12:00pm - 4:00pm | LILLIE PARK SOUTH
REMEMBER 2ND GRADE? (YUP!) WELL, IT ONLY GETS BETTER WITH AGE, AND DRINKING!
Ann Arbor Field Day is a throw back to your grade school days, but built with adult competition, music, beer, and tomfoolery. We've got all the classic events like tug of war, relay races, obstacle courses, etc. - plus some crazy new games and some surprises throughout the day. Teams will earn points in each event to add up to your total for the day.
Start recruiting your Co-Ed teams of 8+ NOW!!
The Basics:
8+ Players Per Team (There is no gender specific requirements, but Co-Ed teams are strongly encouraged)
Must be Over the Age of 21 (The booze will be flowing ;-)
Teams will Compete in 8 Competitions Over the Course of the Day Full Team - (3) Relays. Each team will compete in 3 relays, points will added to your overall score based on time/event.
Meat & Potatoes Events - (5)

These events will be points based on challenges involving head to head or single team/timed
All events are a mystery now, but will be announced the week before the event, so be prepared for anything!! ;-)

Team Themes are Suggested!! Prizes Will be Given to Best Dressed/Themes
What:
An AWESOME day full of 2nd grade fun, but with beer, music, and great people!
Where:
Lillie Park South - 4365 Platt Rd, Ann Arbor
When:
August 18th, 2018, from 12pm - 4pm
Added Fun/Entertainment @ A2 Field Day:
-Promos/Giveaways
-Best themed team gear
-Prizes
-After Party
-A day you'll never forget!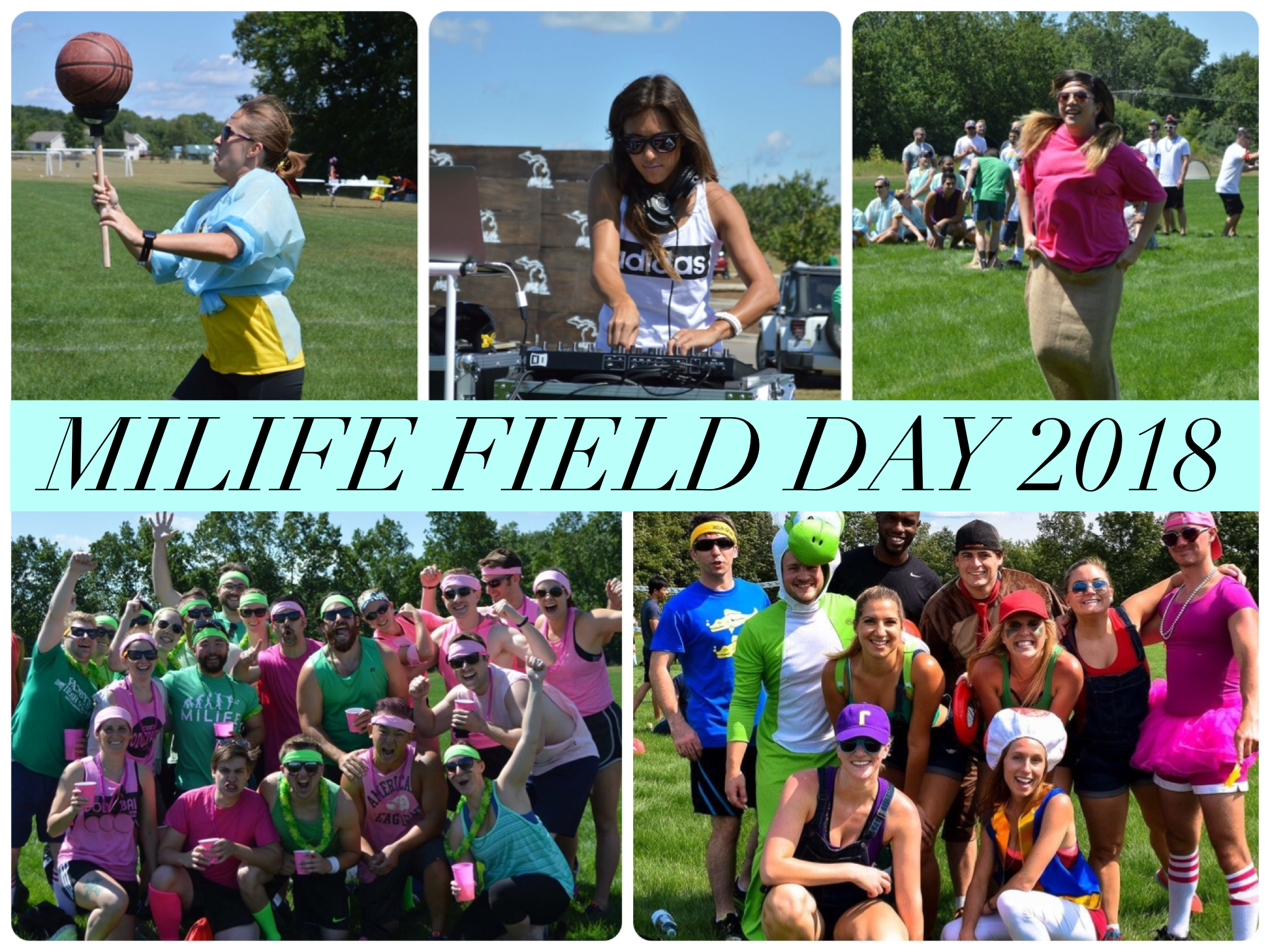 OUR PARTNERS
Interested in being a sponsor for Ann Arbor Field Day, 2017?
Contact us to find out how to get involved!
MiLife Sport & Social Club | Miller Lite | The Blue Lep. | Create My Tee | Red Bull

CONTACT US
HAVE QUESTIONS ABOUT ANN ARBOR FIELD DAY?
Email Us: Office@MiLifeSports.com