Game Night League - Wednesdays (Jan-Feb. 2019) Skeeball · Co-Ed Super Social (Adult)
MonTue
Wed
ThuFriSatSun
7:00pm to 8:00pm
Each night your team will compete with 3-5 different games competing for the top team score!
Team Fees

Early Bird

30.0

per player + 3.0 Processing Fee

Regular

40.0

per player + 3.0 Processing Fee

Late

50.0

per player + 3.0 Processing Fee
Free Agent Fees

Early Bird

30.0

+ 3.0 Processing Fee

Regular

40.0

+ 3.0 Processing Fee

Late

50.0

+ 3.0 Processing Fee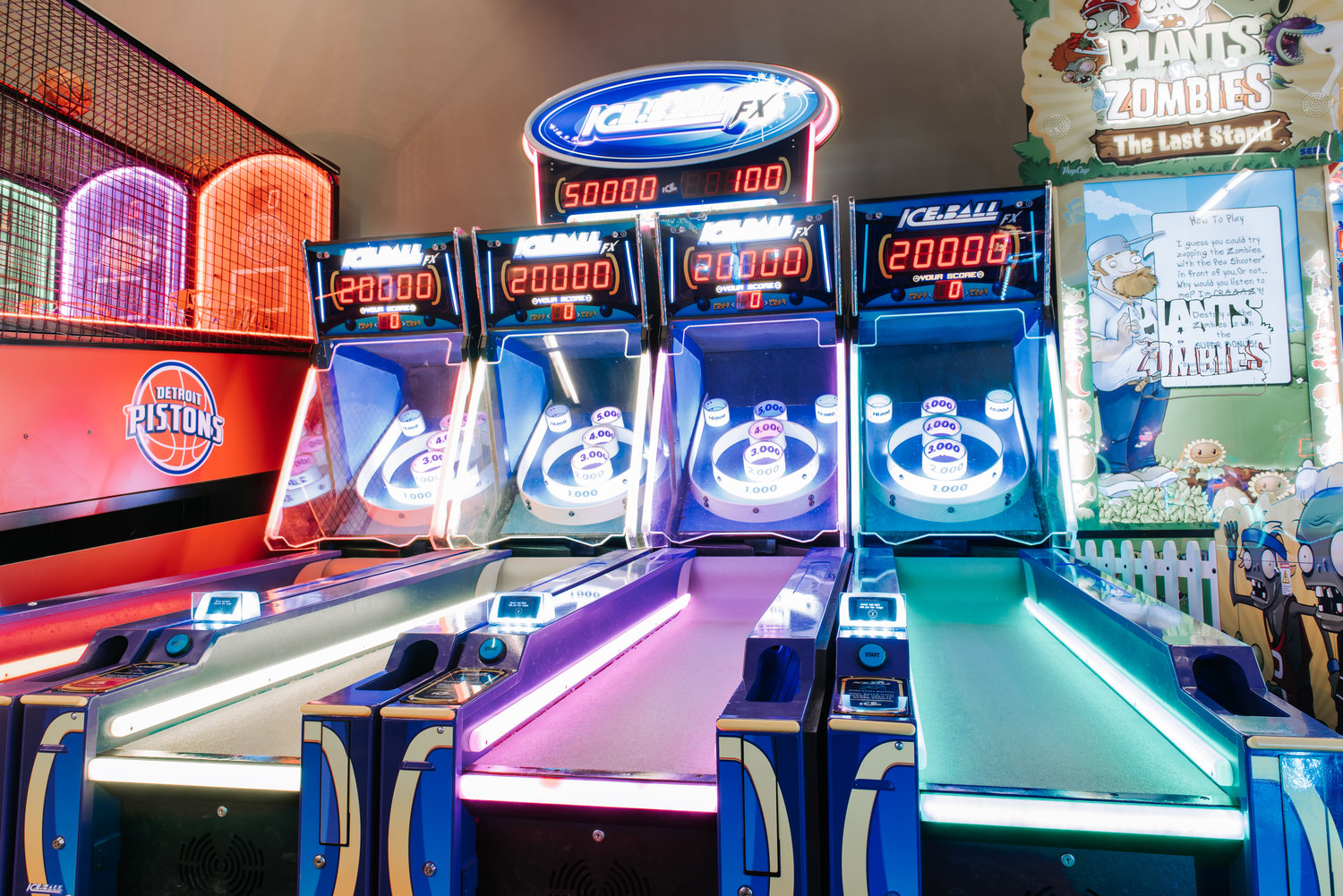 Game Night/SkeeBall League
BASIC RULES:
Remember, this is a social league. Keep a relaxed attitude, meet some new people, and have a good time.

There should be equal playing time for all players, regardless of gender.

You always need your team T-Shirts. They are our only way of identifying you and not having them hurts your teams ranking!

Our Staff are not professionals. They are people just like you, so please treat them with respect.

Any aggressive behavior will not be tolerated and may result in suspension or expulsion from our leagues; lets avoid that.

Please be on time. We recommend showing up at least 15 minutes early to avoid any confusion and the chance of Forfeiting.
Stuff to know:


Recommended team size is 6+

7-week season.

Game Night!

Teams will play 3-5 games per night which could include any game at the arcade, along with any other game MiLife Sports comes up with as fun and equal competition for all.

Each team will play different games each night. All players on your team will play each game, and the total score will be used at the end of the night to decide a winner.

Games maybe include:

Skeeball
Buck Hunter
Water/Beer Pong
Shuffleboard
Hot Shot/Basketball shots
Pool/billiards
Numerous other games!

Skeeball: Team's play 12 Frames in a match. Each frame consists of 1 game. Teams get 9 rolls each game. The team with the highest total for that game wins that frame and receive 1 point. The team with the most points at the end wins the match! (Score example: 8 -4).

If a match ends in a 6-6 tie, the team with the highest cumulative point total gets an extra point and wins 7-6, SO keep track of the team

s points each frame!!
Teams make a rolling order that they will follow during the match. Each player will roll 3 consecutive balls, meaning 3 rollers per frame for each team.

A full team is 12 players.

Games are self-refereed, but there will be a MiLife SSC staff person there to assist if needed

Games will be played 6-7,7-8, 8-9pm.